Meet Our Donors
Mary Pramuk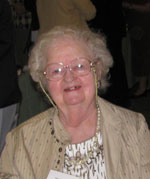 "The Sisters of Charity have touched my life in many ways. They give of themselves to others, and by their actions I have become a better person and increased the depth of my love for God, our Blessed Mother, and the Saints. I support the Sisters of Charity with my prayers and my finances. I believe in their projects and in their ministries of education and caring for the poor. I believe their presence in the hospitals has been a comfort for many. I also share my finances to assist them in caring for their Sisters who have given so much to so many. In return, I count on their prayers for me!"
Mary has named the Sisters of Charity to receive a bequest in her will. "There was never a doubt in my mind, or that of my late husband, that in appreciation and love of the Sisters of Charity, and knowing first hand of their varied ministries, that I would will to them part of my estate upon my death."
---
Deacon Bill Myers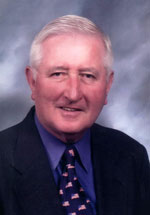 "The Sisters of Charity helped to make me who and what I am today. At St. Cecilia's Grammar School and High School, these great ladies patiently encouraged me in the classroom, trained me as an altar boy, and nurtured in me a love for the Church and a commitment to charity."
Bill is dedicated to furthering the mission of charity as a Seton Associate. He supports the Sisters of Charity with his prayers and financial gifts and enjoys worshiping with the Sisters and attending fundraising events.
Perhaps the most important way that Bill demonstrates his support of the Sisters of Charity is by naming the Sisters of Charity of Saint Elizabeth in his will and by encouraging others to do the same.
For Bill it is simple: "I chose to include the Sisters of Charity in my will because the Sisters have been such an important part of my life."
---
Alix Ann Arlinghaus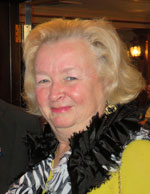 "My experience with the Sisters of Charity began at the Academy of Saint Elizabeth in 1959. I continued my experience with Sisters of Charity through the College of Saint Elizabeth, graduating in 1967. We were taught to reach for the stars and to extend ourselves to reach our highest potential.
Remembering the Sisters of Charity in my will is a way to say thank you to all who went before us and to help provide them a means to continue their good works for all who follow. "